Find us on Google+
Creative .. Inspiration .. Desgin ..
If you're looking for a freelance Web Developer , You Are in the Right Place !!
---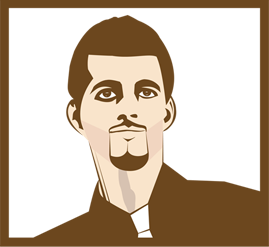 Mohammad Eshbeata
Front-End Engineer
Web , Mobile & Software Developer
"You have to take risk; if you don't take risks you don't make it".
That's Me

Hi! I am TheCoder. I love coding and developing websites, software, and mobile applications. I also always keep up-to date with the latest cutting-edge technologies.

Wanna work together? Let's do it. Contact me below and we'll talk

Services

Website Development and Design , HTML , CSS , jQuery and PHP

Awards and Honor Mention

3rd place in Microsoft Imagine Cup Interoperability Award Cairo World Wide Finals 2009 [1][2].

3rd place in Microsoft Imagine Cup Software Design Jordan Finals 2009.

Honor Mention in Microsoft Imagine Cup Accessibility Award Finals 2009 [3].

Media and TV Interviews

Interview with Normina TV for the aim of the ECRAM Microsoft imagine cup award project

Interview with Jordan Times Newspaper For Imagine Cup Award Winner. [5]

Technical Skills

HTML/CSS

100%

Wordpress

100%

Asp.net / C#.net

90%

jQuery / Javascript

70%

Php

70%

Mobile Development

80%

Linux

70%

DataBase : MS SQL , MYSQL

70%

Web Design

70%

Bluetooth Development

80%

Twitter & Facebook Apps

60%

Web Security

70%

0

100%
© Copyright 2011 by Eshbeata.com - All rights reserved.